Welcome to the Class 4 page.
We are always really busy. Have a look at the photos below to see what we have been up to...
Follow us on Twitter @WooldaleJrClass4 to see what we are up to right now.
Egg-cellent Visitors!!!!
Lauren came to see us and brought some feathered friends. We learned about the life-cycle of a chicken... but we're still not certain which came first!!!!
An Electrifying Experience!!!
We have been learning all about electricity and circuits in Science. We talked about electrical safety and had to solve some challenges to make a buzzer and a bulb work.
Window Painting
We love our decorated windows in Class 4 and we decided they needed brightening up a bit for Spring. Nothing like a bit of blossom to cheer us up on a rainy day...
Red Nose Day
Showing our sense of humour - we are wearing red and our noses today....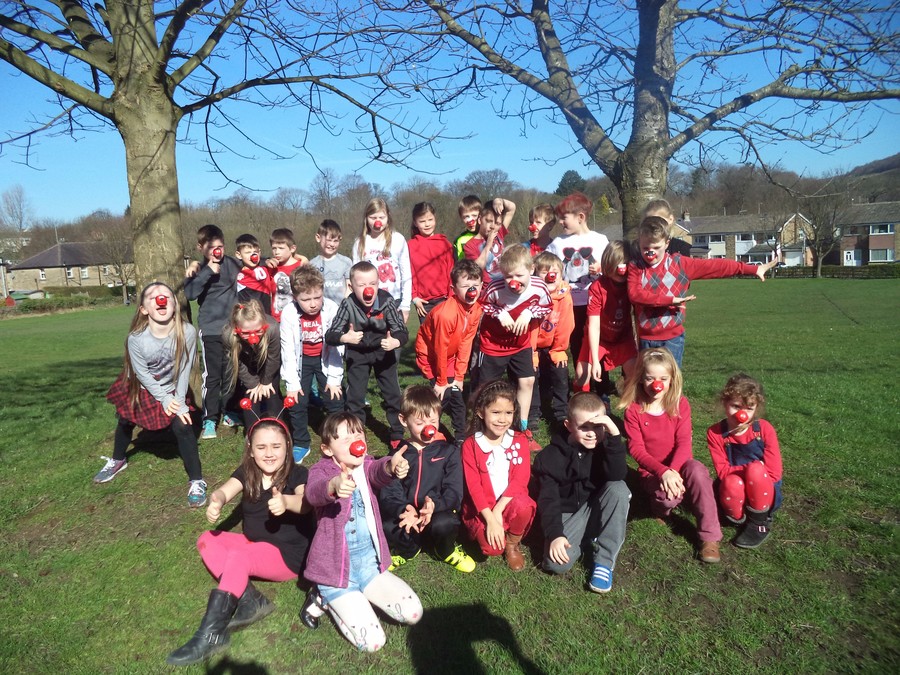 World Book Day
There were costumes galore in Class 4 for World Book Day. There were a few members of Hogwarts School, several superheroes and multiple Minions, but that was excellent because they matched our door decoration. Have a look below....
Science Week - We are... Car Crazy Bunny Killers!
Don't worry - they were only chocolate bunnies! As one of our activities, all based around the theme of cars, we drove remote control cars from different distances and at different speeds to investigate acceleration and impact. The best bit was we got to eat the bunnies afterwards!!!
We also learned about speed and revolutions, aerodynamics, and compared a supercar to a "boring" car. It was lots of fun and we learned so much...
Circuit Training
We have been increasing our fitness levels by doing some circuit training in our PE sessions. We had some excellent tuition from the masters of circuit training in Year 6. Thanks for your help guys!
Fantastic Fencing!!!
No... not the wooden kind!!! After our energetic introduction to Rugby last half term, this time we are having a go at fencing.... how exciting is that??? First we practised the basic position and moves without any equipment then we had ago with masks and foils. Look at the pictures...
Mummification
Following our trip to the Bagshaw Museum, we decided to have a go at mummification ourselves as part of our science work. Don't worry, no children were harmed during this science experiment! We decided to try to mummify a tomato using the same techniques and processes the Ancient Egyptians used. We ha to cut open our tomato and scoop out it's seeds and pulp, we had to clean it well and cover it in salt.
Amazing Egyptian Homework
For our homework at the beginning of this term we were encouraged to focus on Ancient Egypt. We could do anything we wanted. There has been some fantastic work brought in ranging from Powerpoint presentations to models and even baking. Well done everyone!!!!
Delicious Egyptian Flatbreads
We have taken it in turns to go to the bungalow with Mrs Roberts to do some baking. We made Egyptian Flatbreads to fit in with our Ancient Egypt topic. They were divine!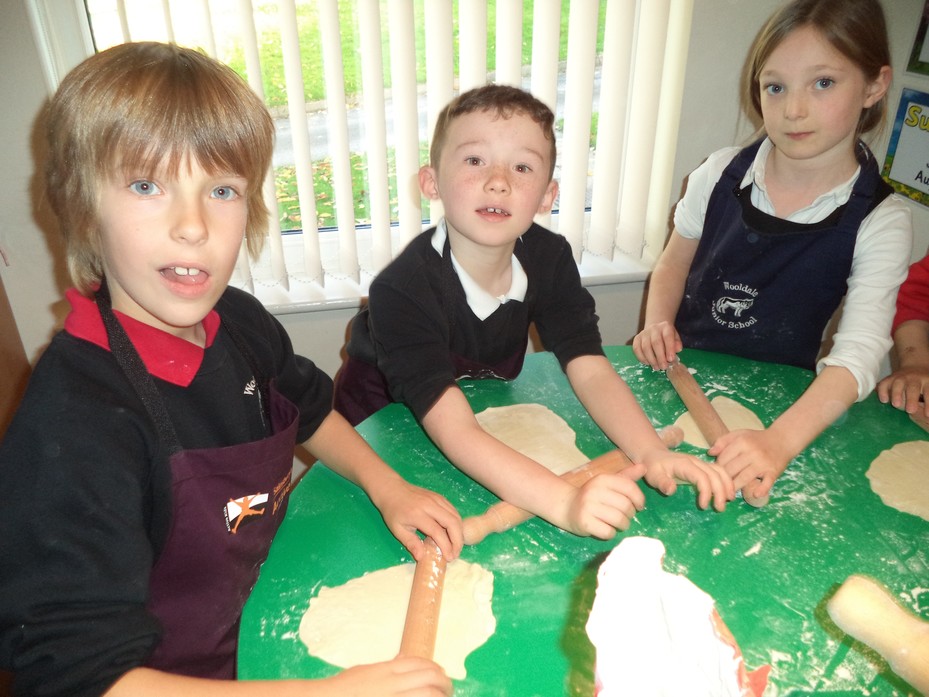 Rugby in PE Sessions
We have been very energetic and have been enjoying learning the basic rules of rugby during our PE sessions. It was lots of fun and fantastic exercise.