Hello and welcome to Class 6!
Click on the links below to find out what we are up to...
Follow us on Twitter @WooldaleJrClass6 to see what we are up to right now.
A Cliffe House Adventure
Despite the changeable springtime weather we had a fantastic adventure at Cliffe House....
A February Fiesta
Year 5 had the opportunity to take part in a Caribbean Carnival event at Huddersfield Town Hall. We joined in with lots of other schools and received a special mention for our fantastic singing and dancing. We had a great time!!!
Community Resilience Workshop
Jason Shirazi from Kirklees Emergency Planning Team on flood resilience training which was interesting, helpful and fun. We learned about how to plan the safest place to build a house and how to make a grab bag for use in an emergency.
Spectacular Solar System
Class 6 learned how the Earth orbits the sun in one year (365 days). It also spins on its axis every 24 hours (1 day). The moon obits the Earth, this takes 27 days. Our video shows some of class six demonstrating this ( the sun is orange, the Earth is blue and the moon is yellow).
Magnificent Maths
Estimating and Rounding:
The children created a metre strip and used it to estimate length in centimetres and metres in an outdoor learning context. They used the date to practise rounding to the nearest metre, 10cm and decimal fraction of a metre.


Cubed Numbers:
The children investigated what is meant by a cubed number and made predictions about how many cubes would be needed to produced the next cubed number in a sequence.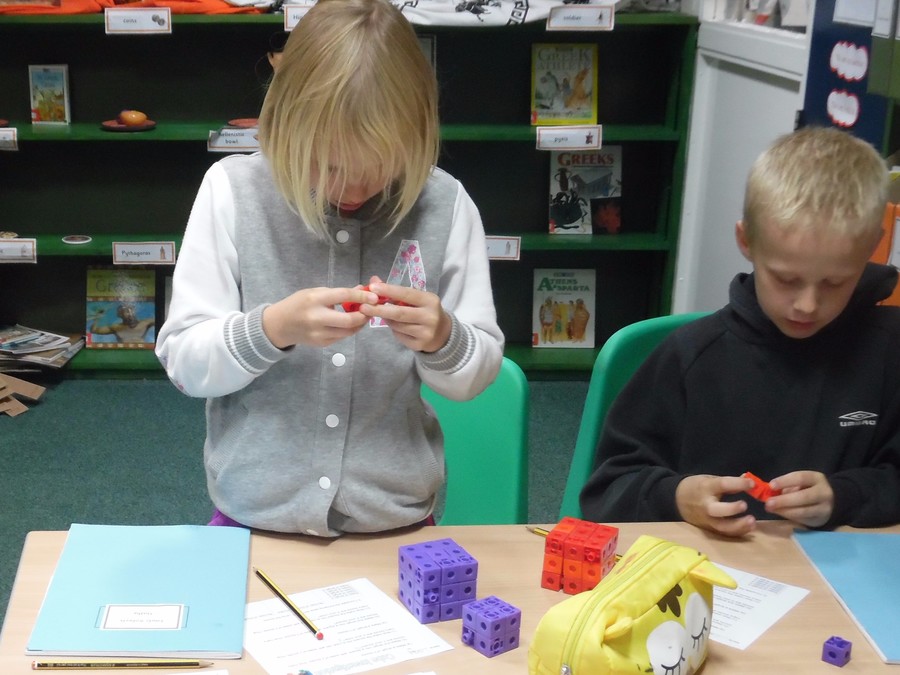 Subtraction
Understanding the written method of subtraction can be supported by using apparatus. The base ten equipment demonstrates what is going on when we borrow a ten, hundred, thousand, ten thousand etc.