Saturday 16th September, 12pm-4pm, Co-op Community Day. Everyone welcome.
Co-op Community Day 12.9.17
Come and join in the fun and games on Saturday from 12pm until 4pm. There will be food and drink, fun and entertainment, games and a visit from the Yorkshire Owl Experience. Looking forward to seeing you all there!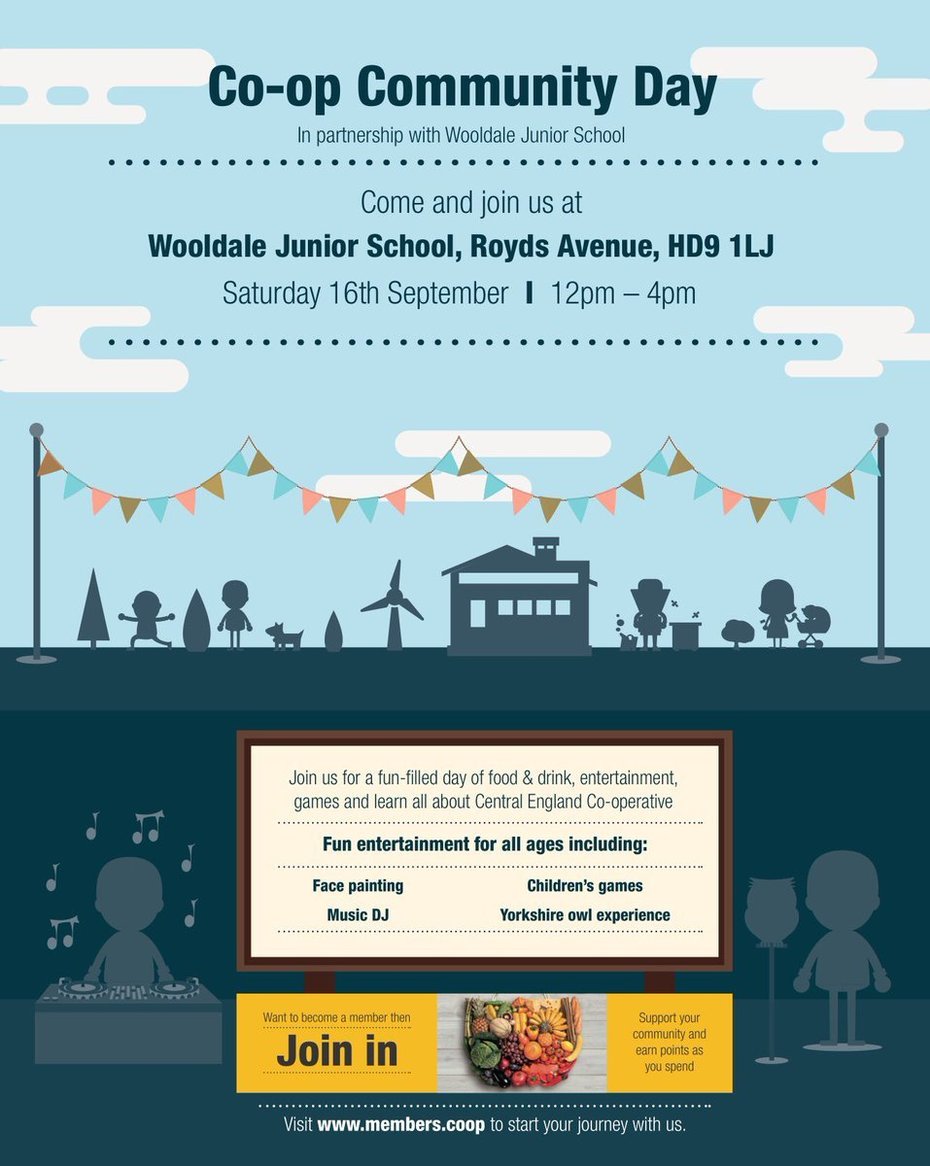 "Break a leg" Siam!!!!
Oh, my goodness, we are so excited for Siam!!! He has awesome drumming skills and has been chosen to go to London to take part in...

It means that he is going to be really busy and we won't see him for a while but we wish him every success and hope that he has a fantastic time. You can read more about it here and here.
A very big Welcome Back to everyone.
Welcome to our new school year 2017-2018. It is lovely to see so many happy, smiling faces back at school, all keen and ready to learn in our new classes. A particularly big "Welcome" to our new pupils in Year 3 and throughout the school, we hope you will love your time at Wooldale. We are looking forward to an exciting year.
There have been a few changes to the organisation of our classes in school this year which means our website and Twitter feeds need to be updated too. We will be adding and changing things as time goes on so please check back often and feel free to contact school with any requests, suggestions and ideas for us to try. We are always open to suggestions.
If you are looking for our old "What's New" page with all the wonderful pictures and events from last year don't worry, it's still here. Please go to Achievements 2016 - 2017 to find it. (September 2017).