Star of the Week 14.10.19
Well done to this weeks "Stars". They are shining so brightly because they have shown outstanding effort in English....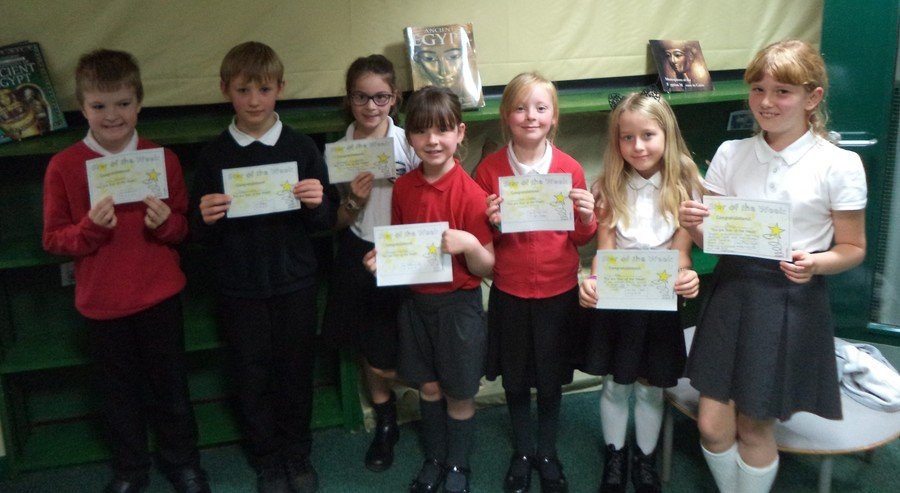 A trip to... The Bagshaw Museum 25.9.19
Year 3 have had a fantastic time at the Bagshaw Museum learning all about Ancient Egypt. Click on "Come and meet us" above to find out more.
Stars of the Week 10.9.19
Well done to all of our "Stars" this week. They were all chosen this week for outstanding effort in Maths...
Stars of the Week 10.9.19
Every Monday each class teacher will chose one pupil to receive a "Star of the Week" certificate in recognition of outstanding work or behaviour the previous week. Here are our very proud, first recipients...
Well done to all of you... What a brilliant start to the year.
05.09.19 Welcome to our new school year 2019-2020. It is wonderful to see so many happy, smiling faces back at school, all keen and ready to learn in our new classes. A particularly big "Welcome" to our new staff and pupils throughout the school, we hope you will love your time at Wooldale. We are looking forward to an exciting year.
There have been a few changes to the organisation of our classes in school this year which means our website needs to be updated too. We will be adding and changing things as time goes on so please check back often and feel free to contact school with any requests, suggestions and ideas for us to try. We are always open to suggestions.
If you are looking for our old "What's New" page with all the wonderful pictures and events from last year don't worry, it's still here. Please go to Achievements 2018 - 2019 to find it.